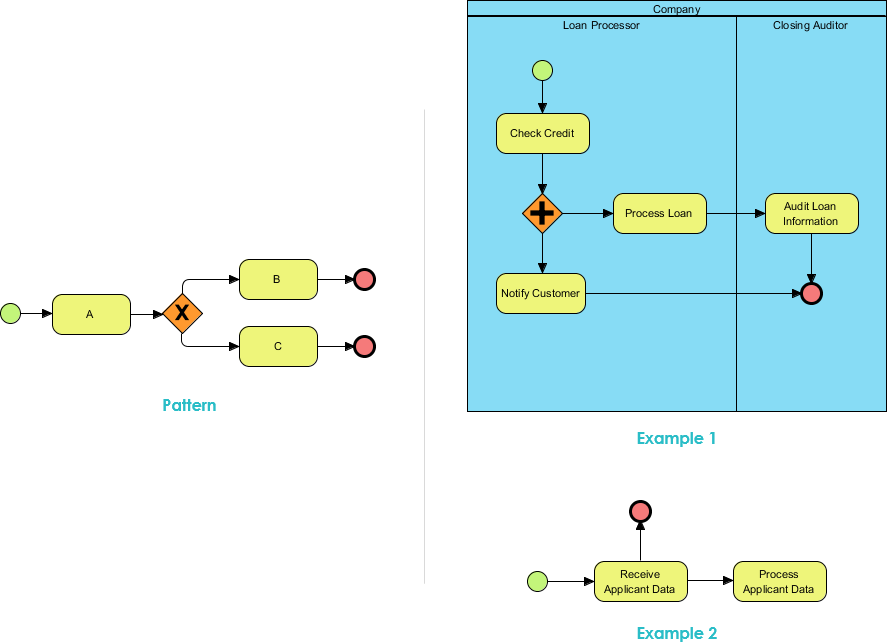 This is a BPMN diagram example that shows the use of the pattern Implicit Termination.
The Implicit Termination pattern provides an alternative to forcing transitions directly to the End activity. This is sometimes necessary because a process might need to reach the End activity from many activities in a process.
Example 1: This End activity is often seen as a single funnel out of the process. The End activity can then be used as the point of the merge as shown in the figure 1 for the many transition branches in a process.
Example 2: The Connector icon (circle with an arrow) shown in figure 2 represents the End activity and prevents the unsightly clutter caused by drawing a transition across the entire width of the process.
Posted by: Brittany Shook