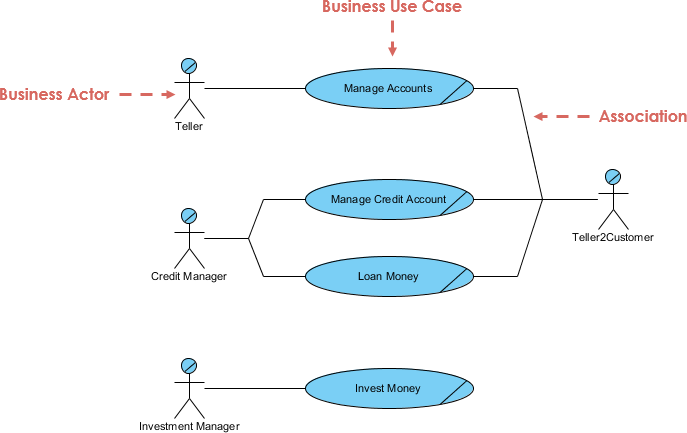 This is a business use case diagram example. Business Use Case diagrams are used to represent the functionality provided by an organization as a whole. They answer the questions "What does the business do?" and "Why are we building the system?" They are used extensively during business modeling activities to set the context for the system and to form a foundation for creating the use cases.
Note That:
Business Use Case diagrams are drawn from the organizational perspective. They do not differentiate between manual and automated processes. (Use Case diagrams, which will be discussed next, focus on the automated processes.) Business Use Case diagrams show the interactions between business use cases and business actors. Business use cases represent the processes that a business performs, and business actors represent roles with which the business interacts, such as customers or vendors. In other words, business actors represent anyone
An example of a simplified Business Use Case diagram for a financial institution is shown in Figure.
Posted by: Shalonda Moran