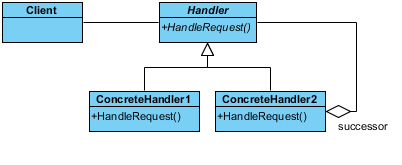 This is a UML class diagram example for the Chain of Responsibility design pattern.
Purpose
Gives more than one object an opportunity to handle a request by linking receiving objects together.
Use When
Multiple objects may handle a request and the handler doesn't have to be a specific object.
A set of objects should be able to handle a request with the handler determined at runtime.
A request not being handled is an acceptable potential outcome.