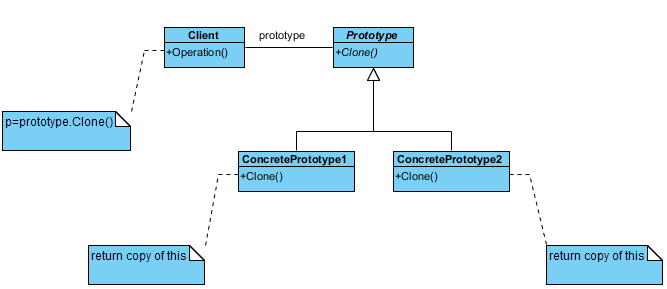 This is a UML class diagram example for the prototype design pattern.
Purpose
Create objects based upon a template of an existing objects through cloning.
Use When
Composition, creation, and representation of objects should be decoupled from a system.
Classes to be created are specified at runtime.
A limited number of state combinations exist in an object.
Objects or object structures are required that are identical or closely resemble other existing objects or object structures.
The initial creation of each object is an expensive operation.
Posted by: Willie Gonzalez