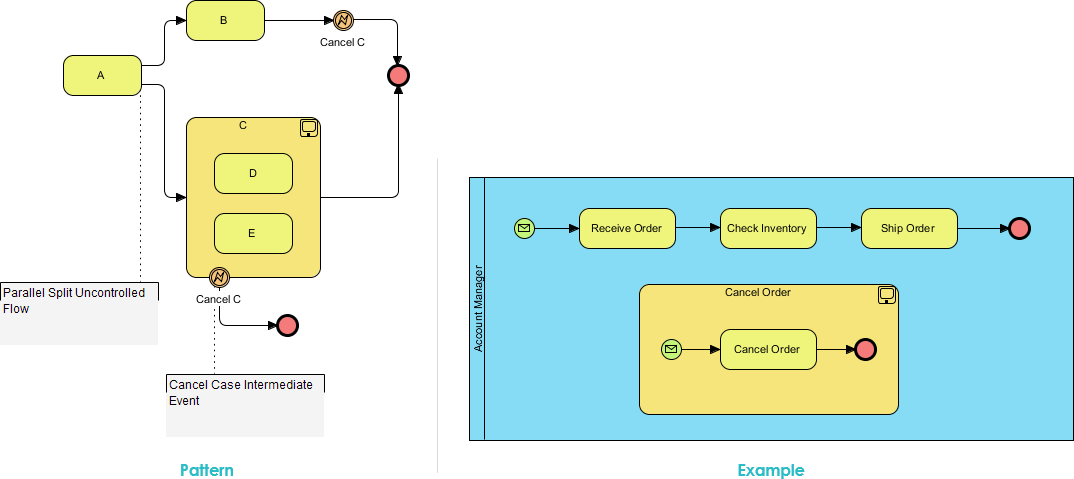 Here is a BPMN process diagram example that shows the use of the Cancel Case pattern.
The Cancel Case Pattern is an alternative of the Cancel Activity Pattern. However, it cancels an entire sub-process
Customers can call at any time and cancel their entire order no matter where the instance is located in the process. A cumbersome way to handle this is to have cancellation transitions in each activity of the process leading to the End.
Posted by: Brittany Shook