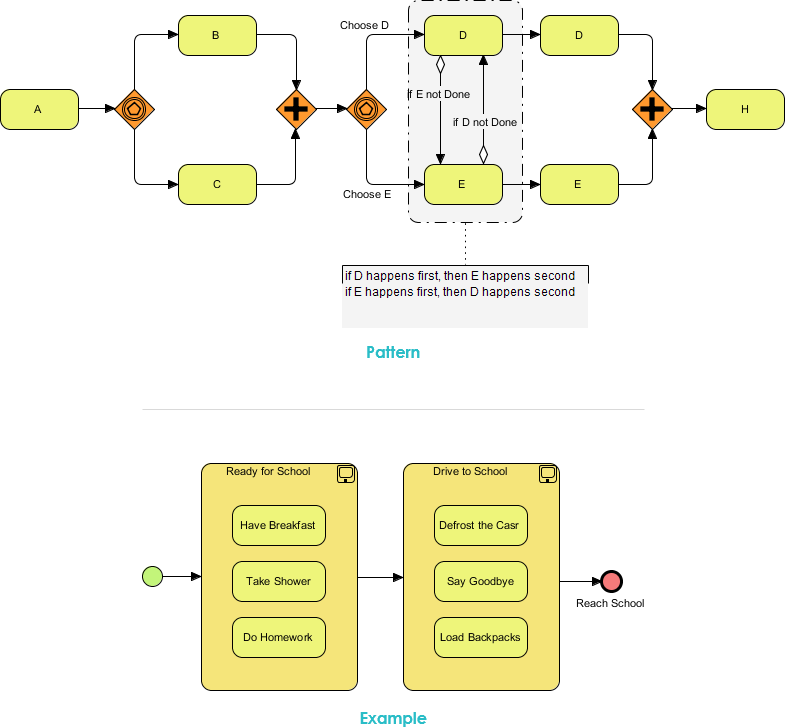 This is a BPMM diagram that shows the use of the interleaved routing pattern.
The Interleaved routing pattern relax the sequencing requirement for activates within a process. There is a partial ordering requirement among a set of task for Interleaved parallel routing.
In this example, getting ready for school is a bunch of ad-hoc activates in the mooring. The drive to school however, cannot happen unless the kid are ready for school.
Posted by: Brittany Shook