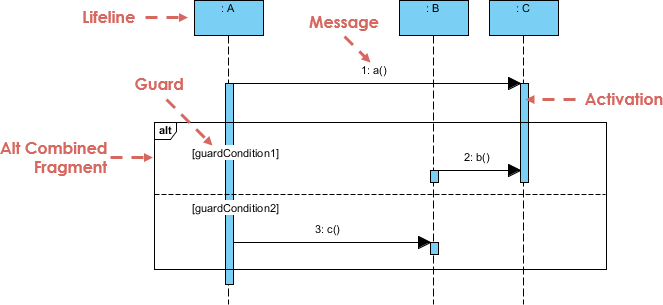 This is a simple sequence diagram that shows the use of combined fragment.
Combined fragments divide a sequence diagram into different areas with different behavior.
Each combined fragment has an operator, one or more operands, and zero or more guard condition.
The operator determines how its operands execute.
Guard conditions determine whether their operands execute.
Posted by: Steven Guarino