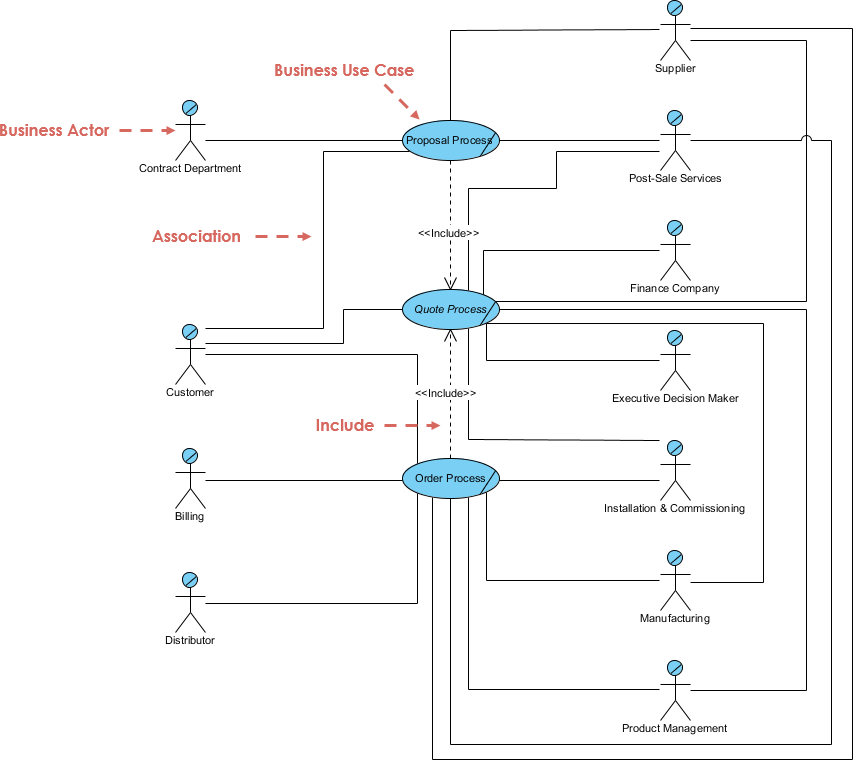 This is a sequence diagram example for order management.
The Company has decided to undertake an effort to build a new application for sales and order management. To explore the needs of the organization, and also to align the way business is done throughout the organization, the first step is to build a set of business models. The departments of The Company that will not actively use the new order application are considered external to the model, and are represented with business actors.
Order Process: This process describes how The Company takes appropriate actions to deliver a solution to a Customer as defined by a set of customer requirements. The process starts when there is a business decision to proceed with an agreed solution. This may often be in the form of The Company receiving a purchase order from a Customer. It ends when the Customer is satisfied with the instalment and commission of the solution and payment is received. The objective is to in a profitable way satisfy customer requirements.
Proposal Process: This is the process of generating a proposal(s) in response to customer requirements. The process is triggered by an inquiry from a Customer and ends when the Customer accepts (or rejects) any of the quote(s) in the proposal. The objective is to reach agreement on a quote that is acceptable both to the Customer and to The Company.
Quote Process: The Quote Process is an abstract business use case that is included in both the Proposal Process and the Order Process. The process begins when there are customer requirements that need a quote produced for it. The objective of the Quote Process is to produce a solution meeting the customer requirements, and to provide it along with a price.
Posted by: Carol Sandusky