Medical cases, customer complaints, insurance claims, etc. CASEs require resolutions. Case Management Model and Notation (CMMN) allows you to model cases and their solutions by visualizing the applicable and follow-up tasks as well as the events and facts emerged during the course of cases.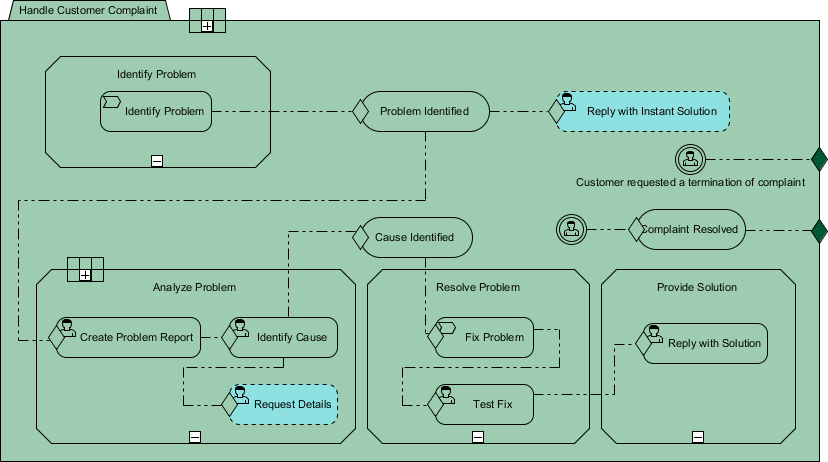 Creating a CMMN diagram
Select Diagram > New from the application toolbar.
In the New Diagram window, select CMMN Diagram.
Click Next.
Enter the diagram name and description. The Location field enables you to select a model to store the diagram.
Click OK.