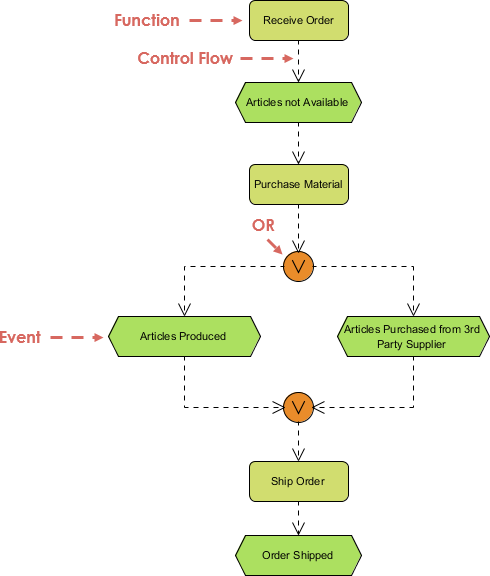 This is a EPC diagram example that shows the use of or-splitter and or-connector in EPC.
The templates OR-Splitter and OR-Connector mark a case differentiation within the process. This means that the process steps behind an OR-Splitter within the process chains are alternatives. It has to be said that at least one of the options has to be selected. It is also possible, however, that several of these options are executed.
The OR-Connector is the opposite operation of the OR-Splitter and joins the alternative chains again. In this example an organization has to react to an order. Thereby articles had been ordered, that are currently not available. The company has now the options to either produce new articles or purchasing articles from a third party supplier or performing both steps in order to be able to ship the order. After taking any action the control flows can be synchronized again and the order can be shipped.
Posted by: Steven Guarino