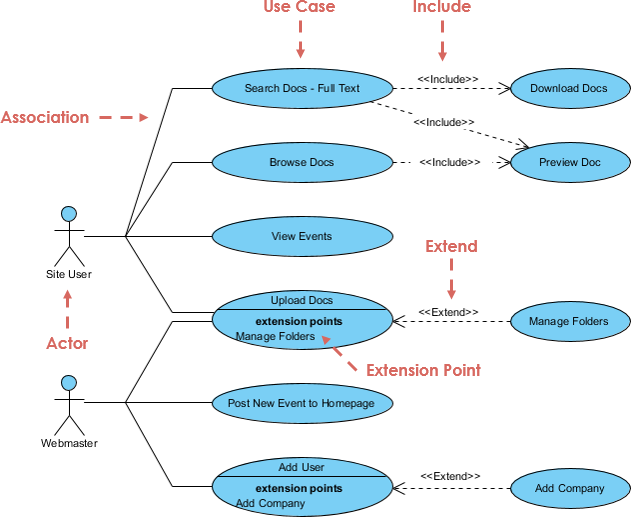 UML defines three stereotypes of association between Use Cases:
<<include>> - The time to use the «include» relationship is after you have completed the first cut description of all your main Use Cases. You can now look at the Use Cases and identify common sequences of user-system interaction.
<<extend>> - An extending use case is, effectively, an alternate course of the base use case. The <<extend>> use case accomplishes this by conceptually inserting additional action sequences into the base use-case sequence.
Let's take a look at this use case diagram example.
Posted by: Steven Guarino