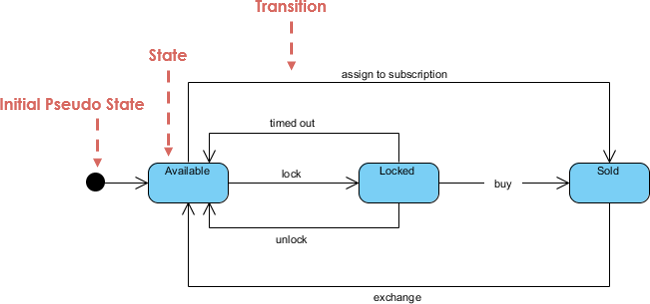 This state machine diagram example shows a state diagram for the history of a ticket to a performance.
The initial state of a ticket (shown by the black dot) is the Available state. Before the season starts, seats for season subscribers are assigned.
Individual tickets purchased interactively are first locked while the customer makes a selection.
After that, they are either sold or unlocked if they are not chosen.
If the customer takes too long to make a selection, the transaction times out and the seat is released.
Seats sold to season subscribers may be exchanged for other performances, in which case they become available again.