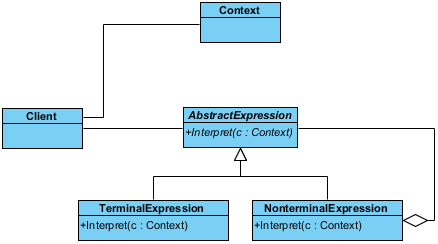 This is a class diagram example for the Interpreter design pattern.
Purpose
Defines a representation for a grammar as well as a mechanism to understand and act upon the grammar.
Use When
There is grammar to interpret that can be represented as large syntax trees.
The grammar is simple.
Efficiency is not important.
Decoupling grammar from underlying expressions is desired.
Posted by: Carol Sandusky