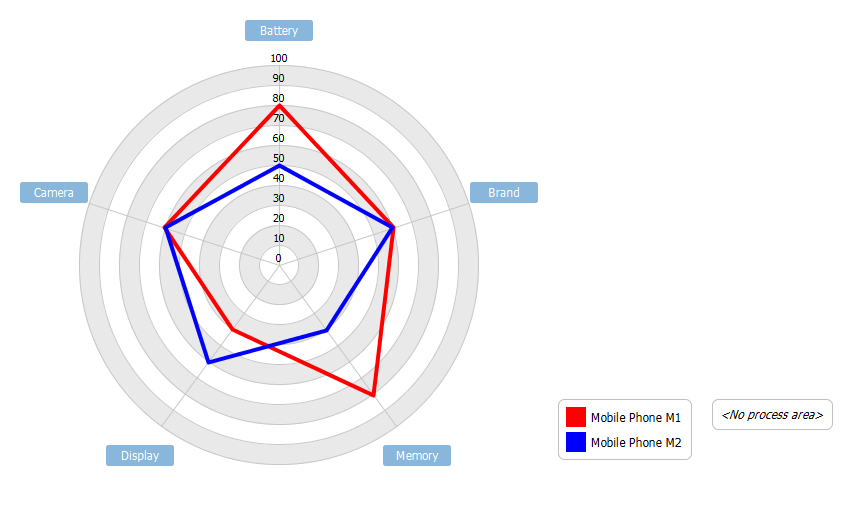 This is an example that shows how spider chart can be used in product comparison.
Where can Radar (Spider) charts be used? Compare between two or more products over a range of characteristics using a Radar Chart.
Let's say you want to compare between 2 mobile phones over features like Battery, Camera, Display, Memory and Brand. Get to know which mobile is better when it comes to your most desired feature.