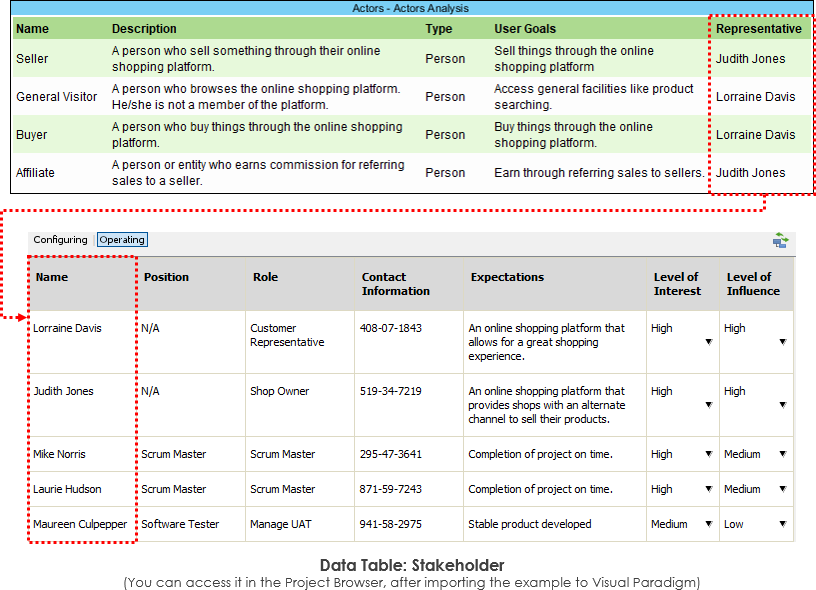 An ETL Table for listing Actors in a project. It allows for entering the additional Actor properties below:
- Type: Type of actor, which can be a person, company, organization, computer program, hardware/device or software
- User Goals: A high level description of what this actor want to achieve through the system
- Representative: A project stakeholder who can represent this actor throughout this project. Such a representative is responsible for confirming requirements - and performing acceptance testing.
Note: This sample will require you to have existing Use Cases in order for it to display properly.  You may also use one of our Use Case sample here.
Posted by: Steven Guarino