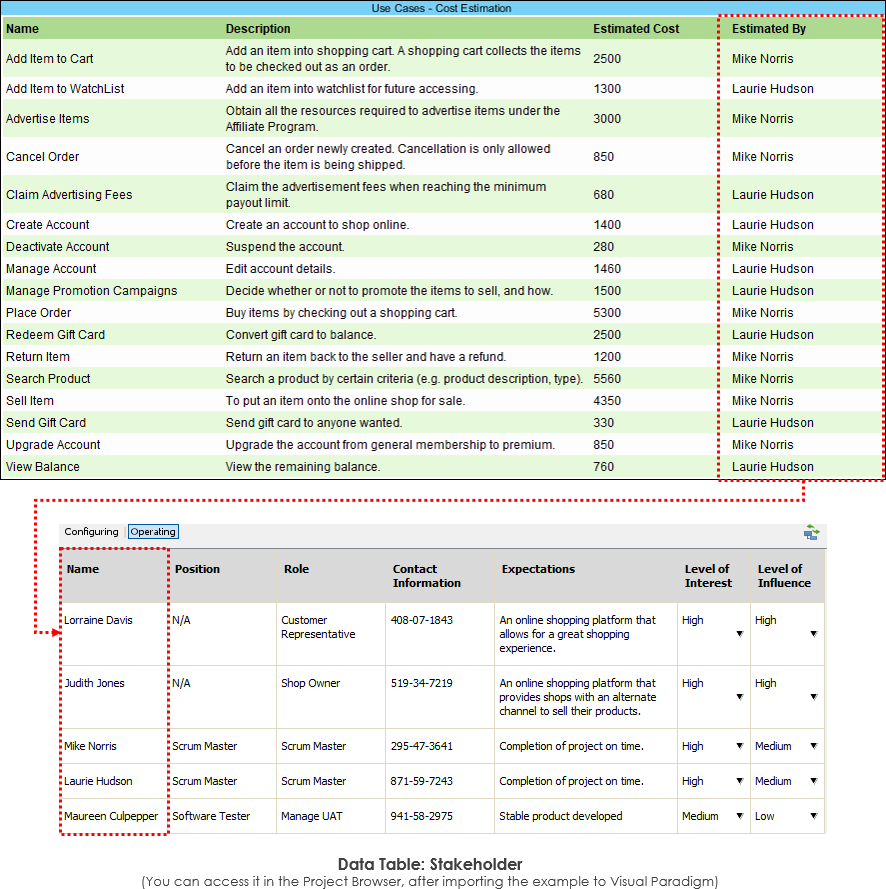 An ETL Table for listing Use Cases in a project. It allows for entering the additional Use Case properties below:
- Estimated By: The project stakeholder who performs the estimation
- Estimated Cost: The estimated cost required to complete the development activities of this use case
Note: This sample will require you to have existing Use Cases in order for it to display properly.  You may also use one of our Use Case sample here.
Posted by: Steven Guarino