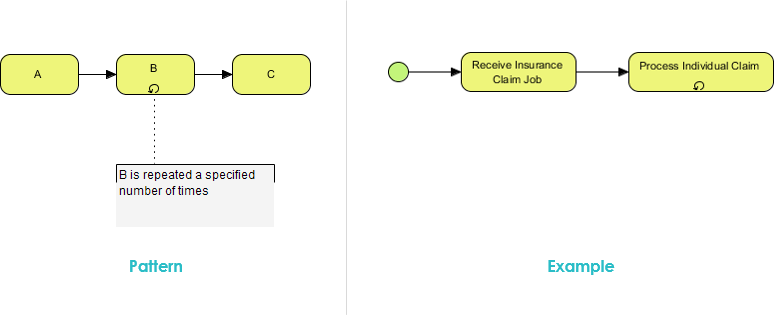 Here is a BPMN process diagram example that shows the use of the pattern MI with a Priori Design Time Knowledge.
The patterns discussed to this point all deal with a single instance throughout the life of a process. Suppose now that each instance of a process handles a batch of insurance claims. Sometimes instance batches contain 40 claims and sometimes they contain 4000.
This pattern takes a batch job and processes each individual item in it without worrying about synchronizing them back into the process. It is usually modeled as shown in figure.
For example, depending on the number of claims in a job, each claim is sent without synchronization (asynchronously) to a task Process Individual Claim for processing. For every claim in the batch job, a new instance would be created.
Posted by: Brittany Shook