Is it possible to put the power of wireframing and prototype into the hands UX Designers or Business Analysts? Unfortunately, most of the prototyping software are over-complicated that require strong IT technical background and programming knowledge… Visual Paradigm's WireFlow diagram is specifically designed for people from non IT background. So what is the Visual Paradigm's WireFlow feature anyway?
Wireframes is a widely adopted UX tool that allows UX designers and clients to work together in identifying the content and functionality of screens. A wireflow makes UX even more effective by harnessing the power of wireframe and flowchart, creating a step-based UX diagram that illustrates the steps and decision points of particular scenarios and the possible navigation paths throughout these steps.
The wireflow flowchart editor of Visual Paradigm allows fast creation of wireframe-based flowchart. Create flowcharts of any complexity and show them to your clients in both animation and print form.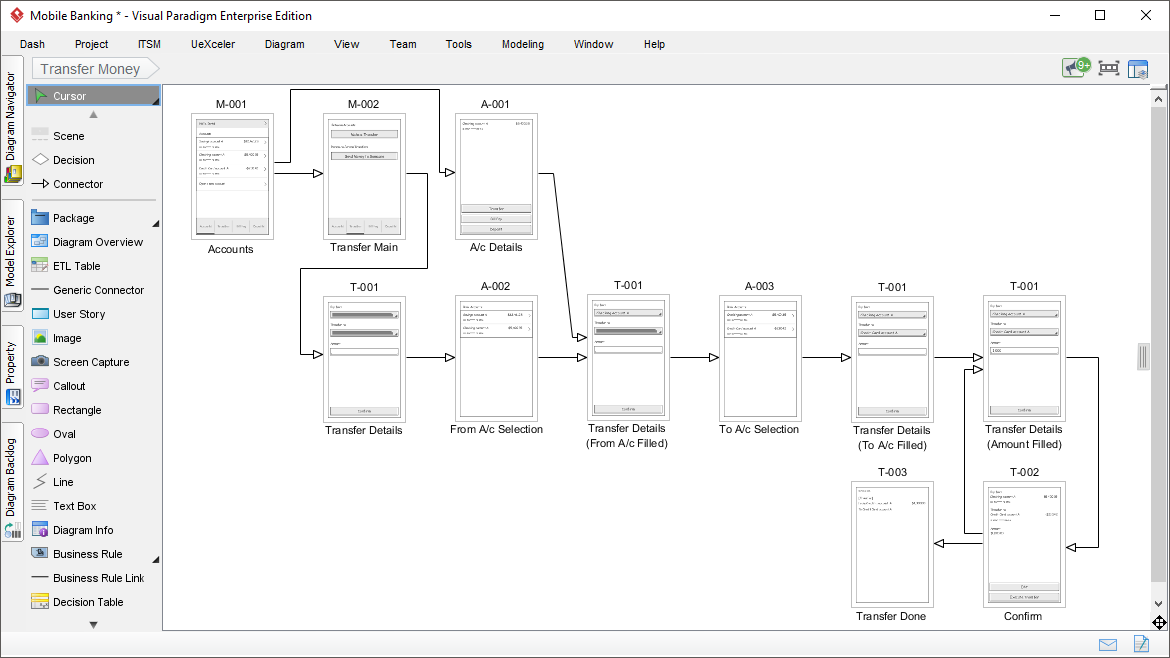 Animate path in action!
As long as a user interaction involves alternate and exceptional cases, there are multiple paths of wireflow that can be navigated. To reduce the application complexity, the wireflow editor allows you to specify a particular path (or often called scenario) of wireflow to be animated, so that we can split a user feature to be in sync with the partition of a simple user story or testing scenario. By this way, we can focus on some normal scenario of a features and in turns, the alternatives, making your development agile and just-in-time.