Visual Paradigm introduces STEPS – an fully automated process for agile development.
So what is STEPS anyway?
Seamless Techniques Expressed in Prescribed Steps (STEPS) is a powerful and groundbreaking feature for software development. Like a recipe that tells you how to cook a meal, STEPS are recipes that lead you through a series of well-defined steps for conducting a particular (reusable) analysis or modeling pattern for certain aspect of your development process. Your team can reuse or choose the appropriate Wizard in your project from the default set provided by Visual Paradigm.
Seamless transformation of data
Your work will be transformed automatically from one step to another. All the transformation is done behind-the-scene. You will get accurate result without any extra configuration and re-work.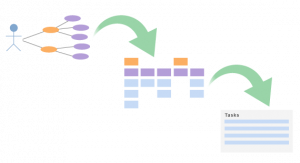 Learn through STEPS
All the steps have instructions documented. The instructions do not just guide you through the completion of step but also provides you with tips and additional material in learning about the intent and rationale behind what you are doing.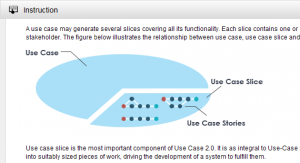 Learn More About STEPS and Use Case 2.0