BPMN Conversation diagram gives you a high level understanding to the relationships between pools under the domain being modeled.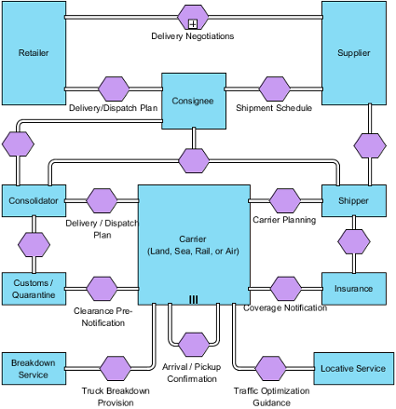 Creating conversation diagram
Select Diagram > New from the application toolbar.
In the New Diagram window, select Conversation Diagram.
Click Next.
Enter the diagram name and description. The Location field enables you to select a model to store the diagram.
Click OK.