Visual Paradigm provides other complementary diagrams for business analysts to deal with some other aspects in the business domain such as Business Concept Diagram, Event-driven process chain diagram and process map diagram. Here is some diagram examples:
EPC Diagram
EPC diagram, abbreviation for event-driven process chain diagram, is a flowchart based diagram that can be used for resource planning and identifying possible improvements of a business process.
(Learn More about EPC and learn it from Temples and examples)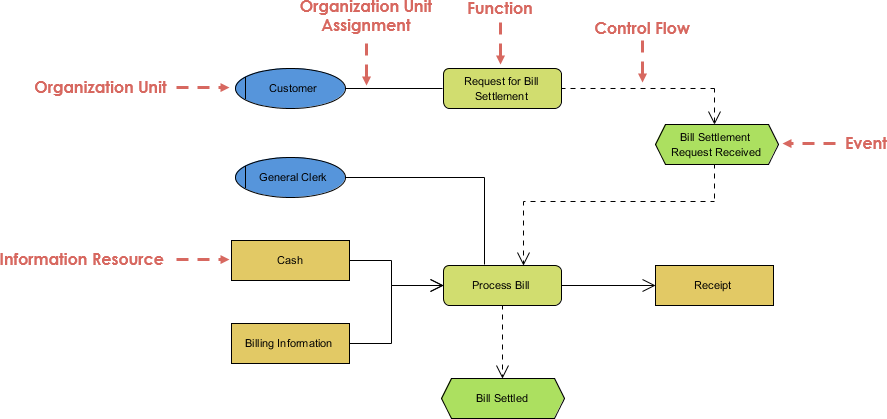 Business Concept Diagram Example
usiness Concept Diagram allows for the creation of a less formal and rigorous high-level representation of business processes and organization structure. It comes with a Stencil Pane that provides you with a rich set of built-in shapes to use in representing any kind of business concepts. If you find the stencil not enough you can add any image files into the diagram.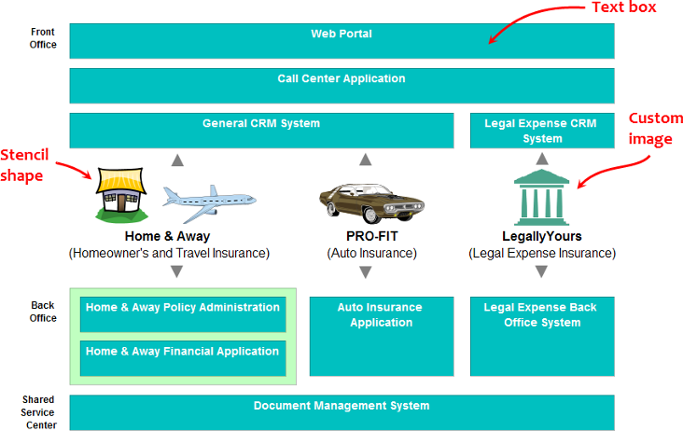 Business Process Diagram Example
Process map diagram gives an overview that shows the processes needed to approach a business goal. It is rather in a upper level of analyzing and understanding a business process.