Project Complexity Assessment is one of the project management deliverable you can create with our project management lifecycle software.
Project complexity is one of the three major components of the IT Project Management Framework. It helps determine the management activities to be performed throughout the project lifecycle.
In the previous phase, the Identification phase, the project sponsor performed an initial complexity assessment by completing the project complexity questionnaire, which helps the project sponsors realize the project's scale and identify some of the high level project risks. In this phase, the questionnaire is revisited by the project manager, by updating the answers based on the latest project status. When finished, a decision of project management scheme has to be made.
The result of completing the project complexity questionnaire is a complexity score which determines the classification of project complexity, namely "Basic", "Low," "Medium," or "High". Each of these four levels of project complexity correspond to a specific project management scheme. The activities and deliverables required to complete throughout the project are controlled by selection of scheme.
This article shows you how to finalize the Project Complexity Assessment in the Initiation phase
Activity 1: Revise Project Complexity Assessment
Learn what Project Complexity is and how it influences your project management activities
A project's complexity determines what activities and deliverables are required for managing a project. It is an important concept that you must understand clearly in order to adopt this project management framework. Now, read a short passage about project complexity. Make sure you understand what it is before you continue.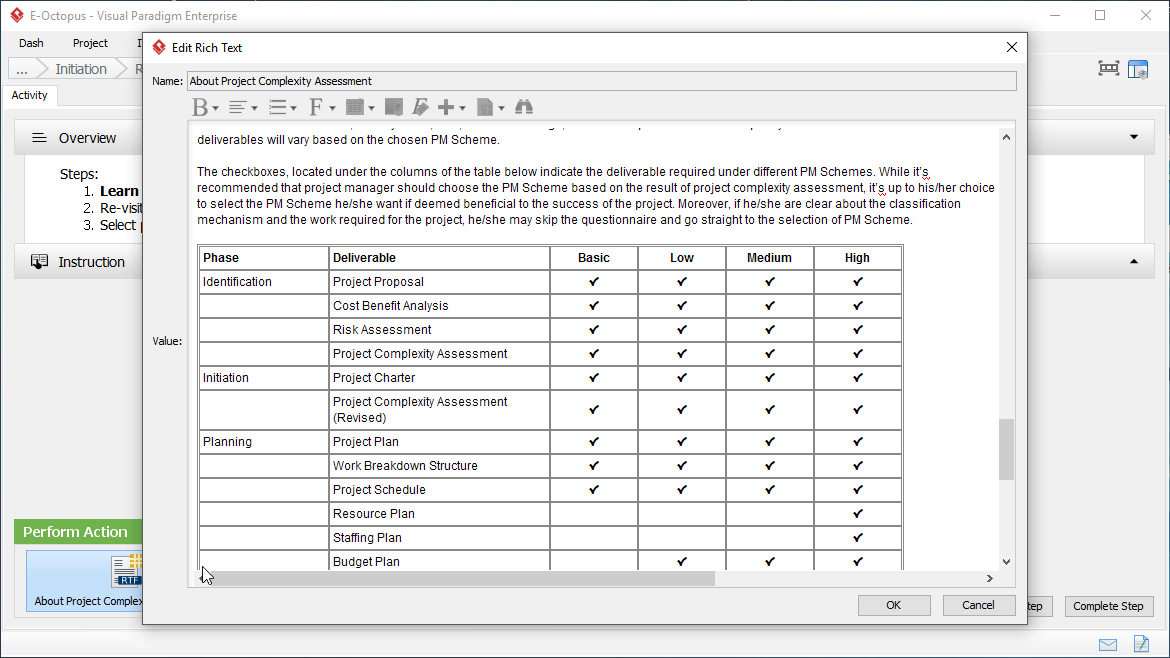 Re-visit project complexity questionnaire
An initial project assessment was performed in the Identification phase, with the project initiator completed a project complexity questionnaire. Now, you are required to re-visit the questionnaire and make necessary changes to the answers. The total score along with a classification of project complexity will be updated when all questions have been answered.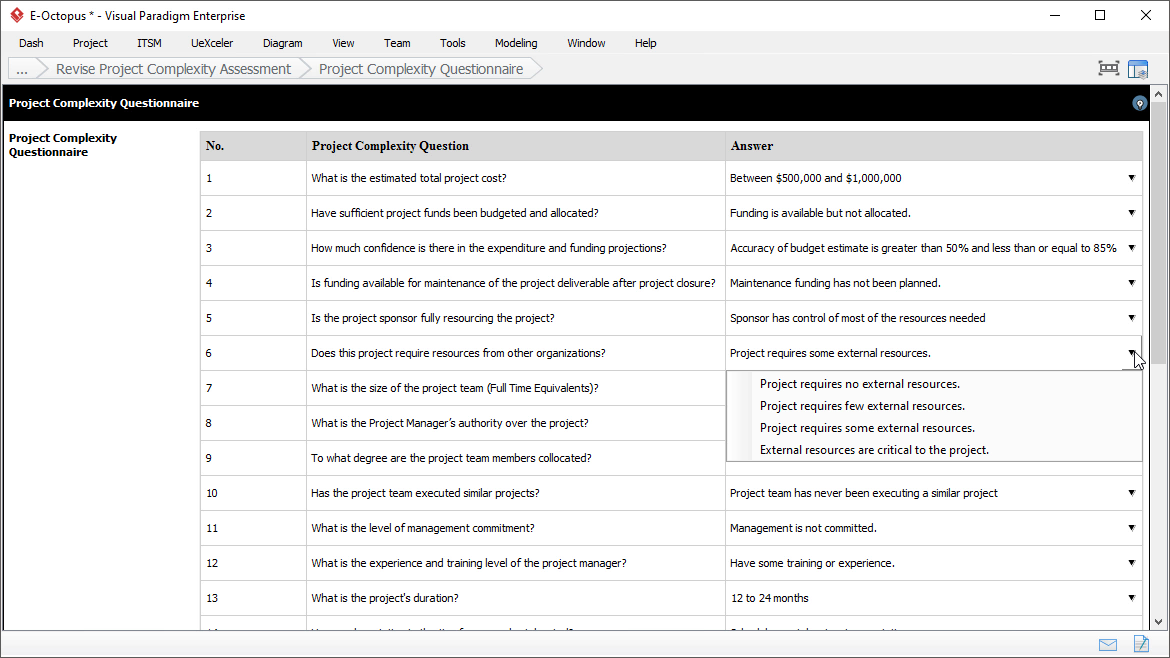 Select project scheme based on the result of project complexity assessment
Based on the result of project complexity assessment, select the Project Management Scheme (PM Scheme) for this project. The PM Scheme determines the activities and deliverables required to complete the project. While it's recommended that you should choose the PM Scheme based on the result of project complexity assessment, it's up to your choice to select the PM Scheme you want if deemed beneficial to the success of the project.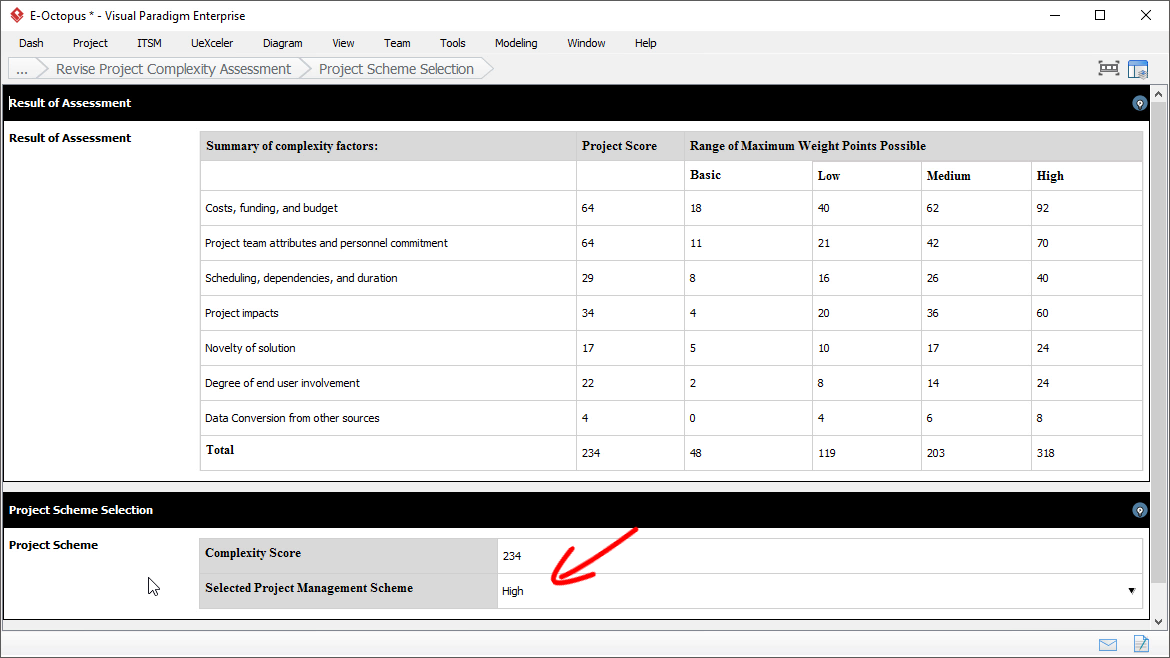 Please note:
Once a PM Scheme is chosen, you are not allowed to revoke your choice. It's an important decision so make sure you understand the variation of the work required under different PM Schemes.